Electric Water Heater Services In Tucson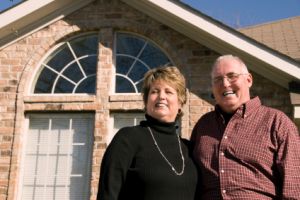 Our team of Tucson water heater specialists here at Water Heater Heroes understand how important your home's hot water heater is to your and your family. Your water heater is responsible for providing a great deal of the comfort and convenience that you enjoy inside your home on a day-to-day basis, and we know what kind of a shock it can be when it suddenly isn't there anymore. If your old water heater is in desperate need of replacing, or you are looking for a new water heater for your new construction home, our full line of high quality electric water heaters might be just what you've been searching for. Electric water heaters are an excellent option because of their safety, efficiency, and the convenience of having your water heating costs tied directly into your monthly electric bill. For all of your electric water heater needs, the team of experienced professionals here at Water Heater Heroes have what you need.
Making the decision to install a new water heater in your home is definitely a big one, and certainly not something you should attempt on your own. The process of installing a new electric water heater is complicated at best, and can even be outright dangerous if you don't know exactly what you're doing. Because of this, it is always a good idea to have a team of experts handle the work for you. Our team of professionals here at Water Heater Heroes have the skill and experience to ensure that your new electric water heater is perfectly installed, and has the care it needs to last you and your family for many years to come. When you purchase a new water heater from us here at Water Heater Heroes, we guarantee to repair or replace your unit for free for the first five years after installation. You will never be more secure in your investment than when you do business with Water Heater Heroes.
Electric Water Heaters
Here at Water Heater Heroes, we offer some of the most competitive rates on the market when it comes to installing a new electric water heater for your home. Below, you will find a list of our prices, with tax and permit included, as well as a 6 years warrant on the tank and all parts, and a 5 year warranty on labor.
30 Gallon Electric - $785
40 Gallon Electric - $685
50 Gallon Electric - $725
All of our installations include:
Ruud/Rheem or Bradford White Tank
Permit & Inspection
2 New Stainless Steel Flex Lines
New 3/4 Inlet Ball Valve (if needed)
Minor Code Upgrades (Sediment Trap & TPR Line)
6 Year Warranty On Tank & Parts
5 Year Warranty On Labor
If you are looking for electric water heater installation or maintenance services, please call (520) 400-0288 or complete our online request form.