Water Heater Replacement Professionals In Tucson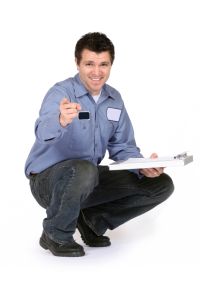 When it comes to hard working appliances in your home, it is tough to find one that works quite as hard as your water heater. Your water heater is generally under constant stress due to never being turned off, and running multiple times each and every day. Like all household appliances, your water heater has a finite lifespan, and if yours hasn't been maintained properly over the years, or it has just gotten older, you could find yourself in need of a professional to help you get the replacement you need to minimize the disruption of you and your family's daily lives. If you are looking for a water heater replacement specialist in the Tucson area, give our team of professionals here at Water Heater Heroes a call today.
Our team of Tucson water heater replacement experts here at Water Heater Heroes have years of experience in the field, and we know exactly what it takes to deliver you the brand new, high quality water heater you need to maximize the efficiency and comfort of your home. Our team of highly experienced water heater service technicians at Water Heater Heroes can help you with a wide variety of different water heater services, including full replacements, repairs, and even the installation of new, high efficiency tankless water heaters. If you have any questions about our full line of professional water heater services, give us a call today. Our team of experts are always standing by and would be more than happy to assist you.
Water Heater Replacement In Tucson
At some point or another, your old water heater is going to stop working like it should, and when that time comes, you want to be sure that you have a team of professionals on hand who can help you get your home back up and running in short order to minimize the disruption to your daily life. Here at Water Heater Heroes, our team of water heater replacement professionals can help you find the perfect new replacement water heater based on the particular needs of your home and give you a professional install that will ensure your new water heater is able to serve you well for many years to come.
Tankless Water Heaters In Tucson
In addition to our full line of traditional gas and electric water heaters, our team of professionals are also experts in the process of installing high efficiency tankless water heaters. The installation of these particular water heaters is actually quite complex, and you never want to entrust the work to someone who doesn't have the proper qualifications to perform the job. If you think a new tankless water heater is the right choice for your home, give our team of experts a call today.
If you are looking for a water heater service specialist in Tucson, give us a call today at 520-400-0288 or fill out our online request form.