High Quality Water Heater Replacements In South Tucson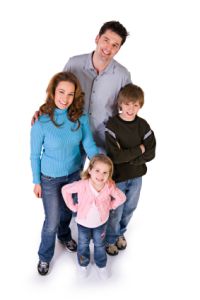 The water heater in your home is almost always under extreme amounts of pressure, and over time, this can add up to a water heater that just doesn't work the way it should anymore. If your home's water heater has developed issues over the years, or it has just gotten a bit older, it might be time for you to start looking around for replacement options. For all of your South Tucson water heater replacement needs, you can always trust the team of experienced water heater replacement professionals here at Water Heater Heroes to provide you with the high quality service you need to have peace of mind in knowing that your hot water needs are in good hands. Your water heater is an integral part of you and your family's daily lives. Don't get stuck with cold water when help is only a phone call away.
Here at Water Heater Heroes, our team of experienced South Tucson water heater replacement technicians have the skill and experience necessary to help you find the perfect replacement option for your home's old water heater, and give you a professional install that is guaranteed to last you and your family for years to come. If you have any questions about our full line of water heater replacement services, or you would like to schedule a consultation with one of our specialists, give us a call today. Our team of experts are always standing by and would be more than happy to assist you.
Water Heater Replacements In South Tucson
Just like any other appliance in your home, your water heater has a finite lifespan, and when it starts closing in on that time, more and more issues are going to start to develop, especially if your unit hasn't been properly maintained over the years. When that time comes, you want to make sure that you have the assistance of an experienced professional you can trust to let you know when replacement is going to be a more cost effective option than continuing to put money into repairs. Here at Water Heater Heroes, our team of water heater replacement professionals will work hard to ensure that you get the best solution for your home. We will never sell you on a replacement you don't need, especially if repairs will be a more cost effective option for you.
Tankless Water Heaters In South Tucson
When you make the decision to replace your home's water heater, it gives you a prime opportunity to invest in a high efficiency tankless water heater. Tankless water heaters are extremely efficient, and because they only deliver hot water when it is needed instead of storing it in a tank, you never have to worry about running out. If you think a new tankless water heater installation is the right choice for your home, give our team of experts a call today.
If you are looking for a professional water heater service specialist in South Tucson, give us a call today at 520-400-0288 or fill out our online request form.