Water Heater Replacement Professionals In Green Valley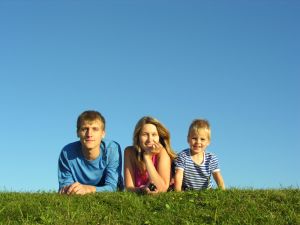 When it comes to hard working appliances in your home, there aren't many that can say they work as hard as your water heater on a daily basis. Your home's water heater is rarely, if ever, turned off, and it gets put into heavy use almost each and every day on multiple occasions. Because of this constant stress, water heaters tend to develop a number of issues over the course of their life, and these issues only become more frequent and more severe as your water heater nears the end of its lifespan. In fact, some of these issues can even become so severe that they pose a risk to the safety of you and your family. When your water heater isn't functioning like it should be anymore, you can always count on our team of Green Valley water heater service professionals at Water Heater Heroes to provide you with the high quality water heater replacement services you need to rest easy in your home once more.
Here at Water Heater Heroes, our team of experienced Green Valley water heater replacement specialists have the skill and experience necessary to help you find the perfect new replacement for your home, and to ensure that you get a quality installation that is sure to last you for many years to come. If you have any questions about our full line of water heater services, give us a call today. Our team of experts are always standing by and would be more than happy to assist you in any way we can.
Tankless Water Heater Installations
If you are looking for a high efficiency replacement for your home's water heater, you won't find much better than a brand new tankless water heater system. Tankless water heaters cut down the waste of hot water and run at a higher level of efficiency than other water heaters due to the simple fact that they don't heat up large batches of water for later use; they only produce hot water when there is a demand for it, and switch off when there isn't.
If you are looking for a water heater service professional in Green Valley, give us a call today at 520-400-0288 or fill out our online request form.