Professional Water Heater Replacement Services In Corona De Tucson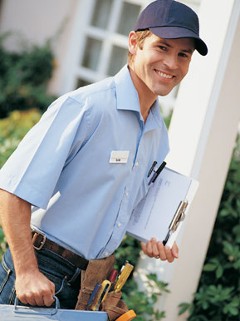 There are few appliances in your home that get the same kind of workout that your water heater gets on a daily basis. Your home's water heater typically on all of the time, and gets put into use multiple times each and every day. Because of this constant strain, it is highly likely that you are going to run into issues with your water heater from time to time, and if those issues are bad enough, you are going to want to have the name of a professional water heater replacement technician that you can trust to help you find the perfect replacement for your home. For all of your Corona De Tucson water heater service needs, you can always count on the team of experienced professionals here at Water Heater Heroes.
Our team of experienced Tucson water heater professionals here at Water Heater Heroes have the skill and experience necessary to ensure that you have all of your water heater service needs met in a timely and professional manner. In addition to our full line of water heater replacement services, our team of experienced professionals can also help you with a number or other water heater services, including repairs, new installations, tune ups, and maintenance. If you have any questions about our full line of professional water heater services, or if you would like to schedule an appointment for consultation with one of our professionals, give us a call today. Our team of experts are always standing by and would be more than happy to assist you.
Water Heater Replacements In Corona De Tucson
As your home's water heater ages, it will start to experience more and more problems, until the point where it is no longer a cost efficient method of ensuring that your home has hot water. When it comes time to replace your home's old water heater, you can always turn to the team of experienced professionals at Water Heater Heroes for the honest, dependable service you need. Our team of professionals will work with you directly to help you find the perfect replacement option based on the particular demands of your home and what you and your family need from it. When you buy a new water heater from us, all of the parts used and the labor included come with a full warranty, so you can always have peace of mind in knowing that you are covered in case anything goes wrong.
Tankless Water Heaters In Corona De Tucson
When you are looking for a high efficiency replacement water heater, you can't find much better than a brand new
tankless water heater
system. These systems are able to run more efficiently than other systems largely thanks to the fact that they don't have to heat water for later storage, they only produce it when there is actually a demand for it. If you think a tankless water heater might be the right choice for your home, give our team of experts a call today.
If you are looking for a water heater service professional in Corona De Tucson, give us a call today at 520-400-0288 or fill out our online request form.