Fast, Reliable Water Heater Services in Tucson, Arizona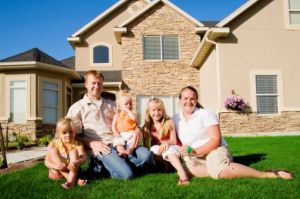 Here at Water Heater Heroes, our team of Tucson water heater service professionals are fully dedicated to ensuring that each and every one of our valued customers receives the high quality water heater services they need to keep their homes running as efficiently and effectively as possible at all times. Your water heater is an extremely important part of your home's overall function, providing you and your family with a great deal of the comfort and convenience that you have come enjoy on a daily basis, and when that system isn't functioning correctly, it can be a major disruption to your daily lives. Here at Water Heater Heroes, our team of professional water heater service technicians specialize in the repair, installation, replacement of all different types of water heating units. Over our years of service to the local area, we have come across a wide variety of different issues and different tasks that have been set before us, but the one constant in everything we do is our goal of making sure that we provide you with the high quality work you need to be completely satisfied with your service, each and every time.
If you are looking for a team of professional water heater service specialists that never sacrifice quality for the sake of speed, give the pros at Water Heater Heroes a call today. Our team of courteous and highly experienced staff would be more than happy to assist you in any way we can, and will strive tirelessly to ensure that you get the service results you need to completely resolve any and all issues. If you have any questions about our full line of professional water heater services, or you would like to schedule an appointment for consultation, give our team of experts a call today. Our team of experts are always standing by and ready to help.
Water Heater Replacement
Just like any other appliance in your home, your water heater has a finite lifespan, as it is gets closer and closer to the end of that lifespan, the issues that come up are going to become harder and harder to repair. When that time comes, it is always a good idea to have the name of a professional you can trust to assist you with your water heater replacement needs. Here at Water Heater Heroes, our team of experienced technicians will work with you to find the perfect water heater replacement option based on the particular needs of you, your family, and your home overall. Once we help you find the right water heater option, our team of experts will get right to work at installing your new system so that it has everything it needs to last you for many years to come.
Tankless Water Heaters
Tankless water heaters are becoming an increasingly popular water heating option all across the country, and for good reason. Tankless water heaters are the perfect water heating option if you are looking for a high efficiency system, and they can help you save a great deal of money on your monthly energy bills. Tankless water heating systems are able to run so efficiently because there is never a tank of water that they need to fill. Instead, they heat the water as it comes out of your faucets, providing you with an endless supply of hot water when you need it, and switching off when it's not in use. If you are looking for a high efficiency and high functioning water heater system for your home, a new tankless system might be just what you've been searching for.
Water Heater Repairs
As your water heater ages, issues are going to pop up from time to time due to the sheer amount of stress that your system deals with on a daily basis. It is important to make sure that you have these issues taken care of as they pop up, and never let them linger for too long, as this can actually result in bigger issues that can work to drastically reduce the lifespan of your water heater. Here at Water Heater Heroes, our team of experienced professionals can help you with all of your water heater repair needs, whether you have a gas or an electric water heater system in place in your home. We have seen it all over the years, so no matter how severe your issues might seem, you can rest assured that our team of professionals have the skill and experience necessary to see them repaired.
Tankless Water Heater Installation
While the overall function of a tankless water heater system might seem simple enough, the installation of one can be another monster altogether, especially if you are looking to put one in a home that wasn't originally designed with one. Because of the complexity of this task, you always want to be sure that you have the assistance of a skilled professional to ensure that your installation goes exactly like it needs to so that you and your family can enjoy all of the convenience and the energy saving benefits of your new tankless water heating system for many years to come.
Electrical Water Heaters
Electric water heaters are a great option if you are a homeowner who is looking for the maximum amount of convenience and safety from your home's water heating system. Not only do electrical water heaters tie directly into your existing utility bills, but they don't have to worry about a lot of the dangerous issues that can arise when you have a natural gas water heater in your home. In addition to the enhanced safety, because there is no need to keep the immediate vicinity of your water heater clear for the purposes of exhaust, you have a wider array of options available to you in terms of where you place your new water heater. If you think an electric water heater might be the right option for your home, give our team of experts a call today.
Why Choose Us?
When you make the decision to call in the water heater service pros at Water Heater Heroes, you are getting a team of experts that is fully committed to delivering you the high quality service you deserve in a timely and professional manner. Our team of experts never cut corners in our service for the sake of saving time, and we are always committed to delivering the kind of quality service you need to get the most out of your home in terms of both comfort and convenience.
If you are looking for a Tucson water heater specialists please call (520) 400-0288 or complete our online request form.